New Kids at our House
Mood:
bright
Topic: Knitting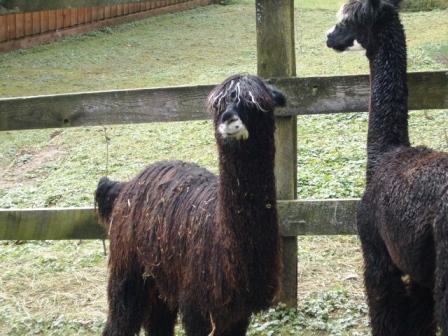 Our new alpacas arrived last night. On the left is Romeo who is a darling Suri baby and on the left is his buddy Puffy. Aren't they just the cutest?
It's Fall here at the Bable's. I decorated Beth's Senior sign out at the end of the driveway. We got a lot of pumpkins and gourds this year.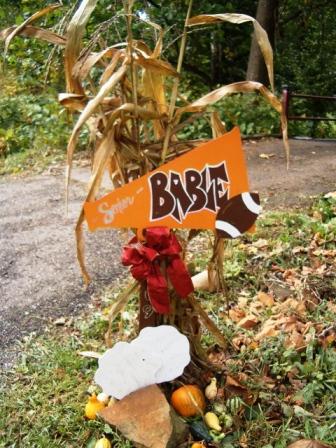 Posted by knitamaniac at 2:17 PM EDT