Bored Three Year Old
Mood:
not sure
Topic: Babies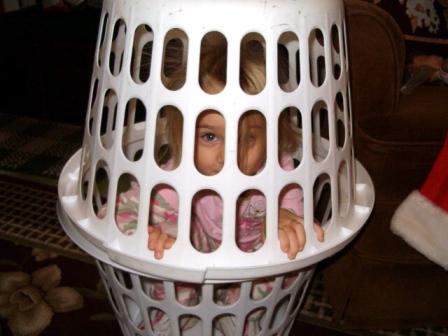 One bored three year old and two empty laundry baskets...
This was after we had a lovely morning outside catching snowflakes on our tongues. Onya says they taste like icing! She also loved making tracks in the snow on the trampoline.
Posted by knitamaniac at 2:24 PM EDT