Such a long time!
Mood:
lazy
Now Playing: the ceiling fan
Topic: Knitting
It's been forever since I've update my blog. Summer is just flying by and it seems like I haven't done even half the things I planned to do. The girls are already planning school clothes and supplies and we haven't even gone on vacation yet!
I've been having fun completing some long overdue projects. Just finished a Luna Moth shawl which will be a shower gift for my future daughter in law Bekah. I think it will look lovely with her strapless gown.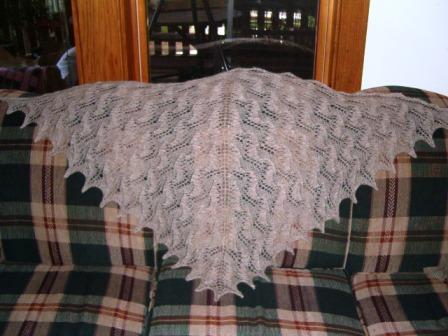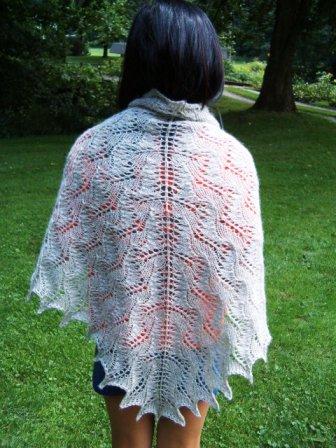 Posted by knitamaniac at 2:47 PM EDT