Ben's Wedding
Mood:
chatty
Now Playing: The Air Conditioner. It's Hot!
Topic: Ben's Wedding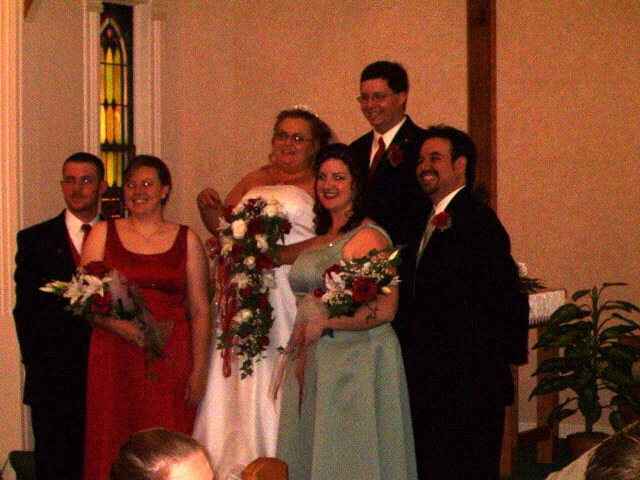 Our 26 year old, Ben got married yesterday. The wedding was just beautiful and we had such a great time. Above is Matt our 19 year old, our new daughter in law's sister Nikki, Crystal, Ben and our daughter Wendy and her husband Rick. My pictures didn't come out too great, I was pretty far back trying to stay out of the photographers way.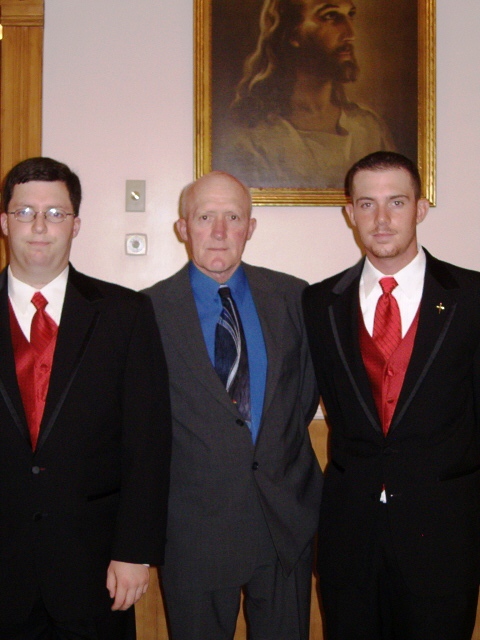 Ben, Wayne and Matt right before the wedding.
Posted by knitamaniac at 11:24 AM EDT
Updated: Wednesday, 8 August 2007 10:52 AM EDT